Riblet
processing
Improving energy efficiency with fine structures
Riblets form a fine artificial structure with a shark-skin-like pattern. It is widely understood that frictional resistance is reduced by using a fine triangular convex structure on a surface that is in contact with air or water. Nikon adds a fine structure called a riblet structure to various products utilizing our proprietary laser processing technology to reduce equipment energy losses and contribute to improving fuel consumption and reducing CO2 emissions.
Overview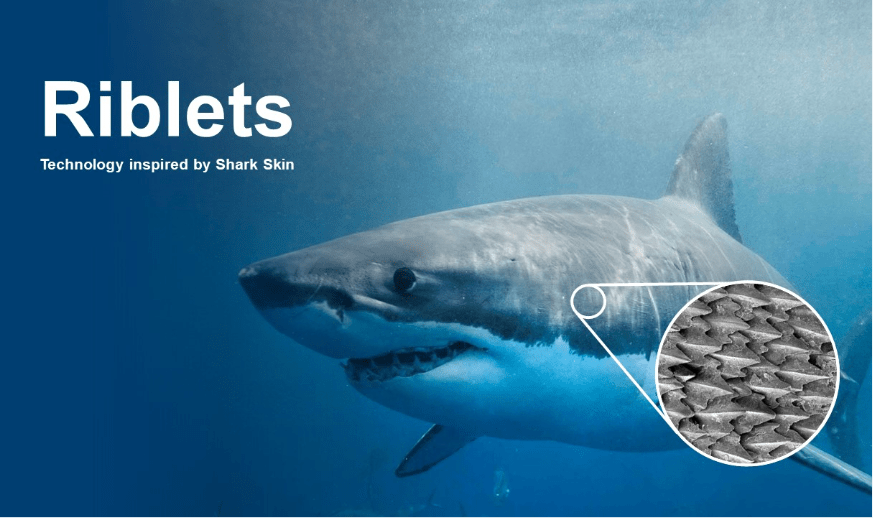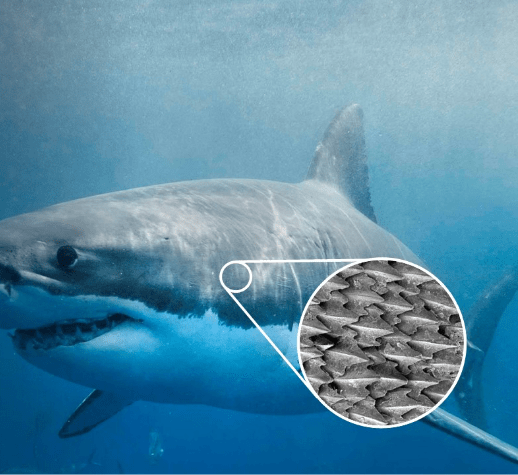 Riblet analysis and processing
Riblets are said to reduce the frictional resistance of fluids. This section introduces its structure and utility.
Three research papers on performance evaluation of riblet are posted on
the download page
.
Other solutions